Crypto lender Nexo plans to acquire Coinbase-backed Vauld (NASDAQ:COIN)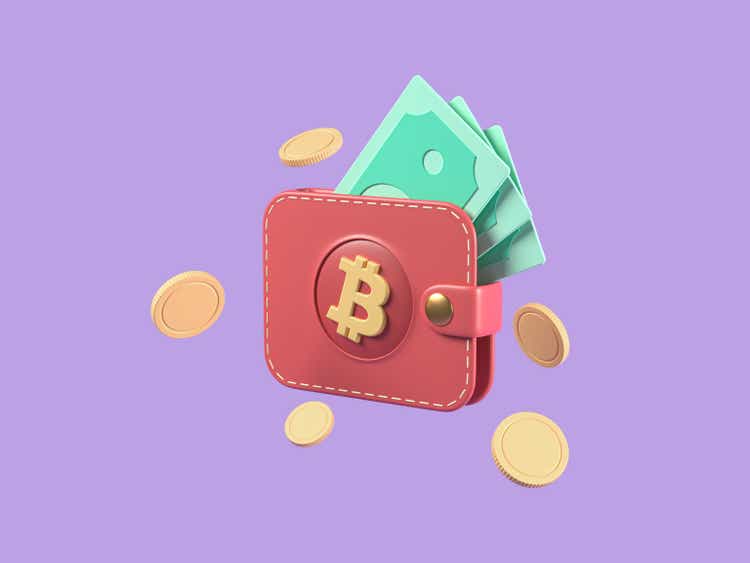 Cryptocurrency lender Nexo has signed a term sheet with Singapore-based rival Vauld giving it 60 days to decide whether to buy the troubled lender, according to a blog post Tuesday.
The potential acquisition comes after Vauld, backed by crypto exchange Coinbase Global (NASDAQ:COIN) and billionaire venture capitalist Peter Thiel, froze withdrawals on July 4 and said it was considering restructuring options due to "financial challenges" amid turbulent crypto market conditions, according to its statement.
Meanwhile, Nexo is seeking to acquire up to 100% of Vauld as part of its goal to expand its global footprint in Asia, the blog read.
At this point in time, it's "premature" to talk about a valuation, Nexo Co-Founder Antoni Trenchev told CNBC in an interview, adding that "we have a 60-day window of exclusivity where they will open up the books. You will see everything. Is there a hole? How big is the hole? Where are the assets? Who are the counterparties?"
Vauld is the latest crypto lender to be negatively impacted by crypto winter. Recall Celsius Network had suspended withdrawals given "extreme market conditions." Shortly thereafter, Babel Finance halted client withdrawals and redemptions, citing "unusual liquidity pressure."
At the beginning of July, Babel Finance was said to employ Houlihan Lokey.